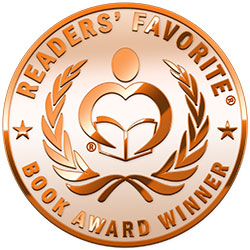 Reviewed by Divine Zape for Readers' Favorite
A memoir that brilliantly explores women's issues, A Rubber Face with a Stripper's Name by Katja Berg is both hilarious and utterly touching, a tale of motherhood, womanhood, and family, laced with powerful lessons for self-growth and parenting. The first shock was getting pregnant. The second was knowing it is twins. The third was having to raise the kids as a single mother, and "This is especially true for the single mum who gets left to bring up the kids, who ends up judged in the court of public opinion for not abiding by societal norms." Follow her story as she struggles to save her flower shop, a business she started from nothing, pay bills, and put food on the table. What is it that made her stand tall, survive, and not be overwhelmed by despair, living away from her native Denmark? The answers are very touching and inspiring.

I was able to relate to many of the emotions the author shared and I am happy she could include so many lessons in her story. Here is a book that starts with the author hitting rock bottom at the moment she dreaded - receiving "brown envelopes; the sure sign of a debt collector, 'DO NOT IGNORE' printed on the front in red writing." The reader encounters a woman who wakes up with only one certainty: kids staring at her, expectantly. But then, if roses have thorns, weeds have flowers. It is interesting that she started writing during the darkest period of her life. In a prose that is crisp and exciting, she shares lessons from her personal journey and invites readers to find emotional strength in family, to prioritize self-care, and to believe in their power to transform their lives. A Rubber Face with a Stripper's Name is utterly humorous and the author has a peculiar style of writing that combines with her fine perception of reality to entertain readers. Every single mother should read this book. I couldn't put it down.