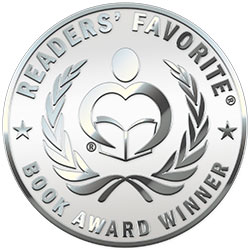 Reviewed by Jennifer Ibiam for Readers' Favorite
Astrid Virtanen visited Martha in Clayton as part of her journey to see the world before making one final decision. She was Martha's cousin, a housekeeper to the Fiskares who owned a hotel on the island. The firstborn Fiskare, Kennet, fell in love with Astrid through a picture, even before he saw her in the flesh. The duo hit it off and enjoyed a summer romance until her mother arrived and ruined everything. Astrid had family commitments caused by financial difficulties and a dependent, manipulative mother. Circumstances separated Kennet and his lover, and he reeled from the heartbreak until the Japanese attacked Pearl Harbor. Kennet joined the army, where he knew a different love that changed him, but something was missing. Is there hope for Astrid and Kennet? A Small Hotel by Suanne Laqueur has the details.

A Small Hotel by Suanne Laqueur is a heartwarming story that started on a slow note before sucking me in. I was hooked until the end, as it showcased two kinds of love, both revolving around family. This novel also explored romance, stigmatization, marriages of convenience, parental love, and more. I loved the plot and storyline because they were brilliant and unique. It pained me how parents mortgaged their children's lives for financial benefit. The year 1941 was such a memorable year, and I loved how Laqueur transitioned the action from a cute island love affair to the war front, effortlessly blending fact and fiction. The same-sex affair stigmatization, near-death experiences, loss of comrades, and the hell of concentration camps were some of the most defining moments in this novel. Veterans suffer their trauma for life. Ingrid and Emil deserve a story. A Small Hotel was captivating, emotional, and inspiring.