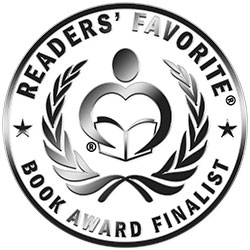 Reviewed by Heather Osborne for Readers' Favorite
A Wife in Bangkok by Iris Mitlin Lav is a women's fiction novel taking place in 1970s Thailand. When Crystal's husband, Brian, decides to take up a position in Thailand with his company, Firstgas, Crystal feels she has little choice but to leave their comfortable life in Pico City, Oklahoma, and go along with him. She says goodbye to her friends, job, and sister, and bundles their two children, Lisa and Tim, off to a foreign country where she doesn't know anyone or the language. Thrown into a culture she knows little about, Crystal does her best to fit in with a different lifestyle—servants, customs, and social mores. However, after a series of events leave her feeling hopeless, will Crystal be able to salvage her marriage as well as her own sense of self?

A Wife in Bangkok by Iris Mitlin Lav was a very interesting read, and certainly well-researched as evident by the author's own time in Thailand. I enjoyed learning about the cultural variations as well as the feelings towards Americans during this tumultuous time after the Vietnam War. I felt palpable grief at Crystal's loneliness and there were times I wanted to slap Brian for his insensitivity. I doubt I would have been so forgiving of his seemingly controlling behavior in basically commanding that she move with him without so much as a discussion. However, it was nice to see Brian's growth throughout the novel as well. As someone who has moved to another country to live, albeit in much more modern times, I can empathize with Crystal's feelings of isolation and attempts to fit in, so that hit home for me on a personal level. Overall, the novel itself was well-written and delivered at a steady pace that made me feel an attachment to the characters. I would definitely read another book by this author in the future.