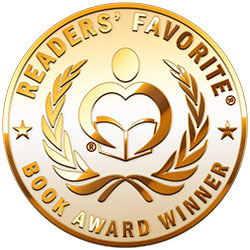 Reviewed by Ruffina Oserio for Readers' Favorite
A Year of Living Kindly: Choices That Will Change Your Life and the World Around You by Donna Cameron is a book with the wisdom that enables readers to transform their lives with positive energy. In this book, readers learn what happens when they choose kindness over a sense of revenge and bitterness. With the stress that comes with the routine of contemporary life, it is easy to focus on what's in it for the individual, but the author of this book teaches readers that our fast-paced, somewhat stressful life offers myriad opportunities to choose kindness and explains how it can be a tool for a healthy, productive, and meaningful life.

Our modern culture focuses on individuality, one that compels people to mind their own business, but this author demonstrates with unusual skill and eloquence that life has meaning only when it intersects with the lives of others. In this inspirational book, readers understand the importance of choosing, how to give and receive kindness, and how to deal with acts of unkindness. This is a much-needed guide for contemporary society. Donna Cameron writes with grace and the prose flows easily, adopting a popular conversational style that drives the message home to readers. The writing is filled with insights that help readers understand the gift of kindness and how to claim it. This book contains the wisdom most of us need to bring love and light into our lives. A highly recommended read.