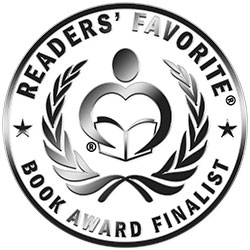 Reviewed by Foluso Falaye for Readers' Favorite
Ace of Arts is a collection of artworks that depict the different sides of ace-spec identities, including demisexual and greysexual, among other a-spec identities within the LGBTQ+ community. They are mostly pictures of people, couples, animals, nature, and designs with vibrant and diverse colors. Most of the pictures don't have words, except the author's signature. However, some pictures have a few painted words, like "Ace and Part of the LGBTQIA+ community" and "Here, Queer, and Filled with Fear". Some patterns and words are repetitive, with different colors and identities acknowledged on each page. With eight years of experience in art and three years in digital art, Isabel Scheck presents 160 outstanding and gorgeous art pieces that were drawn by them from August 2020 to February 2021.

As every color and pattern is beautiful and unique in Ace of Arts, every a-spec and LGBTQ+ identity deserves to be acknowledged and respected as distinctive and beautiful. The way the colors and patterns combine to create a colorful and appealing picture suggests how these different identities can coexist to make up the full diverse experience of life. Love is represented as a pleasant, joyful experience through paintings of couples sharing and giving their unique selves to each other in serene and natural settings. I didn't know so many identities existed before reading Ace of Arts, but the experience of discovering something new every time I looked at the pictures showed me the value of being open to new experiences. I recommend Isabel Scheck's book to all as it enlightens readers about different ace-spec and LGBTQ+ identities and reveals that, no matter our identities, we are all humans who deserve love and respect.