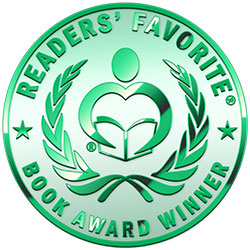 Reviewed by K.C. Finn for Readers' Favorite
After Life is a work of fiction in the paranormal, mystery, and crime drama subgenres, and forms the second novel in the Raney/Daye Investigation series. Penned by author team Rich Hosek, Arnold Rudnick, and Loyd Auerbach, it is best suited to the general adult reading audience. As we return to the exploits of our dynamic duo, we find Dr. Jennifer Daye and retired detective Nate Raney following the trail of a ghostly woman with a very prosperous secret. As if dying during a bank robbery wasn't dramatic enough, her legacy continues fifteen years on, with plenty of people still seeking answers at any cost.

Author team Rich Hosek, Arnold Rudnick, and Loyd Auerbach have pooled their collective knowledge and resources of the paranormal together to create another great crime and mystery novel for the series here. I was fascinated to delve deeper into the world of parapsychology and found myself really invested in Jennifer's story and practices. I like the way she gently coaxes the disbelieving Nate into her world, and as the plot develops, we see him soften his resolve, and the bond between them grows wonderfully. The ghostly plot in the present day is atmospherically described and brought to life with some fantastic eerie imagery, and the crime caper story in the novel's past timeline interweaves with this to add different dynamics and sudden thrills to the storyline. Overall, After Life offers everything you could want from a paranormal mystery novel and more, and I'd highly recommend it to fans of immersive ghostly tales everywhere.