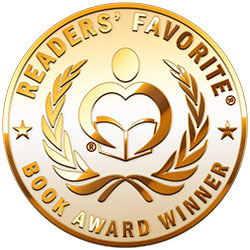 Reviewed by Emma Megan for Readers' Favorite
This is a remarkable memoir that captures the life story of Sonja Wasden, a strong and beautiful woman who has a mental illness that affects every area of her life, including the people around her. Rachael Siddoway writes for and about her mother and the harsh reality of mental illness and how it impacted their family. The purpose of this memoir is to make people aware of the struggle and pain that mental health disorders inflict on a person, to help people understand how important it is to show more compassion. An Impossible Life: The Inspiring True Story of a Woman's Struggle from Within (The Impossible Series) by Sonja Wasden and Rachael Siddoway follows Sonja Wasden as she constantly fights suicidal thoughts, denial, excruciating pain, fear, panic, and guilt.

An Impossible Life by Sonja Wasden and Rachael Siddoway is a riveting memoir well worth reading as it's rich in detailed descriptions of the darkest moments of a devoted mother. Sonja and Rachael let readers enter the mind of an individual who constantly loses touch with reality and feels immense emotional pain that triggers obsessive suicidal thoughts due to her mental illness. Rachael Siddoway perfectly captures Sonja's twisted perception of reality and her mindset. Sonja's strength to go on with her life despite it being too painful to continue highly impressed me. Thus, I recommend An Impossible Life as it's well-written and impactful enough to inspire compassion and raise awareness for those suffering from mental health disorders.