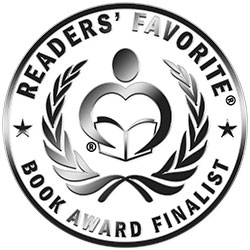 Reviewed by Joy Hannabass for Readers' Favorite
Would you like to live in Arizona? And do you know what the state of Arizona is like? When you read this book, you will find out just what this really cool state is like. The front of the book has a map that shows a lot of important cities in Arizona and it tells you all about this being the Grand Canyon State. It tells how wide and how deep the canyons are, and has pictures to show you what it looks like. It also shows you the best way to get around in the canyon. And if you don't live there but go on vacation to Arizona, you will find many things you can do while visiting this beautiful state.

"Arizona Is Where I Live" is an awesome book inside and out. The book is well-written, fun and exciting and the pictures really fit the words written so well. The colors are beautiful and I love the color book and crayon type illustrations. They are so beautiful that I just enjoyed looking at the pictures. And I really like the blank pages in the back of the book for children to draw something about where they live, as well as write a story about the state they live in. This encourages children to think, draw and tell stories on their own. My four year-old niece loves to look at the pictures, and make up a story pretending the pictures are about where we live in Virginia. Books like this are very valuable to children and can teach them many things. "Arizona Is Where I Live" should be in every school library and would be a great book for classrooms and a child's personal library. I encourage you to pick up a copy today. You will be very pleased!