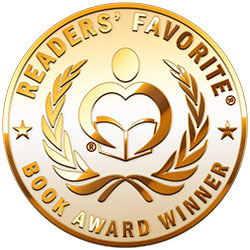 Reviewed by Gordon D. Durich for Readers' Favorite
Katherine Skaggs' enlightening book Artist Shaman Healer Sage: Timeless Wisdom, Practices, Ritual, and Ceremony to Transform Your Life and Awaken Your Soul is a treat for the mind, body, and spirit. Shamanism is not only defined and explained but illustrated with transcendental works of art throughout. The concept and mystery of Divinity (God and other Higher powers) are thoroughly explored and the multi-cultural Shamanic teachings are woven in with a personal storytelling style. Each chapter in Skaggs' beautiful book is a development of the studies of the Spirit, Native American legends, and other spiritual callings. As my niece is an "Urban Shaman," I was intrigued by the content and I learned a great deal about the ancient and timeless truths and the universal spiritual practices and principles of the Shamanic path.

The search for the meaning of life is examined from a spiritual perspective in understandable language and is very well researched. The elaborate and rich colorful illustrations by Katherine Skaggs enhanced my experience of reading this fascinating book. Metaphysics and spiritual studies are something I have always been interested in and attracted to. Artistically, I liked the design of Artist Shaman Healer Sage and the way it "spoke" to me, as a reader. I enjoyed the journey through the chapters and the practical application they had in everyday experiences.