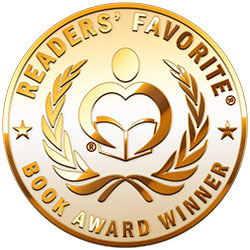 Reviewed by Chinazo Anozie for Readers' Favorite
Sixteen-year-old Izzy Brown refuses to end up as trailer trash. When opportunity comes knocking for her twin brother, Axl, in the form of a football scholarship at a prestigious high school, Bardo Academy, Izzy ensures she's included in the deal. Overnight, the Brown family is elevated from their mobile home to a three-story mansion in an upscale community. However, Izzy will have to remember that when things seem too good to be true, it's because they probably are. While Bardo looks perfect on the outside, things are not as rosy as they appear. There's also the unsolved case of a murdered Bardo Academy quarterback, Ricky Lee, back in 1983, which everyone seems reluctant to discuss. Izzy must decide which is more important: her new life in Bardo or uncovering the sinister truth to ensure history doesn't repeat itself. Find out what Izzy's choice will be in Bardo by the Sea by Chad Alan Gibbs.

The story is told from Izzy's perspective as she recalls her time at Bardo as a 16-year-old, and I enjoyed reading the story through her eyes. Gibbs masterfully depicts Izzy as a teenager in all her snarky, sarcastic glory, which made me laugh at several points in the book. The plot also cuts between Izzy's time in 2008 and Ricky's time in 1983. This was a brilliant use of backshadowing, as the 1983 timeline started with Ricky's death and then walked us through the events that led to his last moments. It was very fun trying to guess who killed him. Even when I thought I had figured it out, Gibbs still surprised me with the big reveal. He also skillfully wrote the story around the 2008 financial crisis, and it was fascinating reading how it affected people in various ways. I also enjoyed the pop culture references of that time; they were nostalgic. Bardo by the Sea will be a perfect fit for lovers of YA mystery.