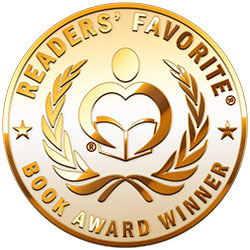 Reviewed by Steven Robson for Readers' Favorite
In Jana Petken's Before The Brightest Dawn, Book 3 of The Half-Bloods Trilogy, we are enfolded in a time in history that bears witness to the clichéd saying 'war is hell.' This is a story that reaffirms this wretched truth in a deeply moving way. Told from the perspective of the Vogel family, this epic work of fiction, framed within actual events of World War Two, immerses the reader in foreign worlds torn apart by the ravages and brutality of a global battle for survival. German-born Dieter Vogel and his English wife Laura are proud parents to three sons and a daughter, and when the war erupts in earnest, each member of their family becomes engulfed in fighting in their own particular way, subjected to horrors that confront them and challenge all they hold dear. Thomas Jefferson once said the most successful war seldom pays for its losses. After reading The Brightest Dawn, I know this should read 'never pays for its losses.' In the words of Jana Petken, war holds a ubiquitous disregard for life, and I know life can never be repaid.

Before The Brightest Dawn, Book 3 of The Half-Bloods Trilogy by Jana Petken is absolutely compelling reading, which is almost impossible to put down. What is particularly impressive about this book is that in spite of the complexity and detail of the subplots running through the story, the consistency, accuracy, and preciseness of content is maintained to a flawless level throughout. This story has been meticulously laid out to form a coherent and wonderfully gripping tale. The characters and relationships are as real and diverse as any I know, and the empathy I developed for the main players was impressively genuine. I challenge anyone to read this engrossing masterpiece without shedding tears. In summary, this has been one of the best books I have ever read.