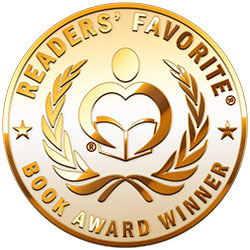 Reviewed by Foluso Falaye for Readers' Favorite
Beyond Diversity by Rohit Bhargava and Jennifer Brown is a collaborative effort directed at steering the world toward acceptance for all regardless of differences. It all started in early 2021, when more than 200 reputable specialists met online to discuss diversity and look for ways to curb injustice and discrimination. This book includes 12 topics that are carefully selected and compiled from this virtual event. Beyond Diversity is not only made up of opinions of different prominent figures but also compiled and reviewed by dozens of people who are passionate about equality. How can we look beyond diversity in storytelling, the workplace, government, and the future? Find out in Beyond Diversity as it reveals conversations, conversation starters, and stories about different people who are already making commendable moves in the world of diversity.

"This is a book about being more than a bystander." Beyond Diversity sows the seeds of change and acceptance through its thoughtful conversation starters and inspiring examples from different amazing people. It includes several quotable, punchy lines that make it easier to remember its messages. The book's design makes it a joy to read and navigate through with its eye-catching titles, subtitles, and highlighted points. I was quite impressed by the level of effort put into Beyond Diversity as it contains several elements that improve assimilation and increase engagement: quotes, reports, action steps, and more. As a Nigerian who has been discouraged from experiencing new cultures in different continents as a result of countless news of racist actions against Blacks, I'm quite excited about Beyond Diversity and recommend it to all readers. The world needs more changemakers like Rohit Bhargava, Jennifer Brown, and everyone that contributed to creating this phenomenal book!