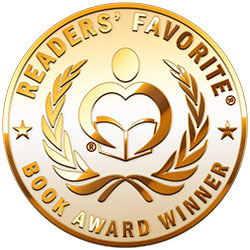 Reviewed by Shrabastee Chakraborty for Readers' Favorite
After his brief stint at Hamilton College ending in disgrace, Dr. Rudy Laguna accepts a teaching position at Northwest Washington State University. Despite his interest in orca behavior, he lacks both time and funds to start independent research. When an opportunity to spearhead an orca relocation project presents itself, he gladly accepts it. However, relocating a captive orca to the wild poses unforeseen challenges that Rudy must confront. How will Makai, the famous orca, fare outside a controlled environment? Will the complex social structure of the resident orca groups permit his inclusion? Beyond the Human Realm by Gene Helfman weaves these questions into a tale of extraordinary scope. This novel boasts a unique storyline, told from the perspectives of both humans and orcas.

Gene Helfman's book serves as an eye-opener for human cruelty toward animals. Each page showcases such inhumane instances, questioning our integrity. Taking orcas as examples, Helfman proceeds to highlight our indifference to the natural world. Our reluctance to understand the intricacies of the animal world, one full of intriguing norms and rules, makes us oblivious to its beauty. The novel also speaks of an ancient time when humankind used to be at one with nature. Our greed and corruption have blinded us so much that we have severed this sacred connection and forgotten to respect our fellow non-human beings. Yet, some people still keep fighting the good fight. Helfman's novel introduces some of them to us. With thrilling twists and a satisfactory climax, Beyond the Human Realm is undoubtedly one of my best reads so far. As an animal behavior enthusiast myself, I loved seeing the world from an orca's point of view.