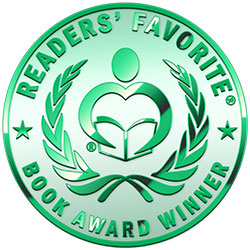 Reviewed by Joel R. Dennstedt for Readers' Favorite
"I've loaded plenty of guns in video games, but there you just have to walk over the bullets." This quote from J. Scott Boyd's young adult mystery/thriller, Black Forest, if properly attended to, will tell you everything you need to know about this perfectly tuned, finely honed, tightly plotted marvel of a book. This is young adult written for today, not some grandparent's fond reminiscence. Jack and Cash are teenage friends living somewhat removed from city life, but in no way isolated from any of the deviltries caused by contemporary urban angst. Their small mountain town community boasts a host of party drugs, messed-up adults, hot girls, and true survival terror provided by skinheads hooked religiously on Nazi myths. Our two teens are not quite innocent, but they do have younger moments, often humorous, and when pitted against horrific skinhead targeting, Jack and Cash make truly sympathetic heroes.

Black Forest is a thrill ride from the start. J. Scott Boyd makes an excellent choice of using a prologue to set the scene, anticipate the action, and slyly provide an ongoing fulcrum from which to foresee and await some rather gruesome upcoming events. He then employs succinct, elegantly concise, even terse dialogue and narration – perfectly tuned, I might add, to the sound of youth today – to tell an immensely engaging, page-turning story of friendship, survival, strategy, and ultimate revenge. No credibility gaps here. Boyd rides reality's razor's edge to keep you fast on board and feeling mighty pleased with the end. Spoiler: Jack does learn how to load his gun.