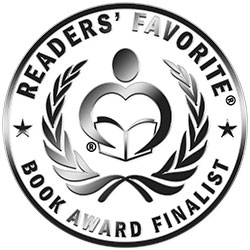 Reviewed by Teodora Totorean for Readers' Favorite
Blood on the Stage, 480 B.C. to 1600 A.D.: Milestone Plays of Murder, Mystery and Mayhem, An Annotated Repertoire by Amnon Kabatchnik is an overview of the most important theatrical works on the theme stated in the title, from Prometheus Bound by Aeschylus to Hamlet by William Shakespeare. The book starts with an introduction, where the author presents the plays together with a short synopsis for each, and it continues with a chapter dedicated to each theatrical work presented in chronological order. The author provides for each play: a plot synopsis, when and where the play was seen on the stage, author's biography, critics' opinions, awards and notes. Some of the plays from the book are: Antigone by Sophocles, Medea by Euripides, Phaedra by Seneca, and The Tragedy of King Richard the Third by William Shakespeare, to name just a few.

Blood on the Stage, 480 B.C. to 1600 A.D. by Amnon Kabatchnik is a fascinating book for those interested in theatre in general, and for those interested in theatrical works about murder, mystery and mayhem in particular. The book is easy to read and understand, and you don't have to have previous knowledge of the plays presented in the book. If this is the case, you may want to read the original play or go and see the play after reading each entry. The book is rather complex, demonstrating profound knowledge of the field and extensive research skills. I enjoyed reading this book, as not only did it refresh my knowledge of some of the plays I had read a long time ago, but I also learnt about theatrical works and playwrights which now I want to read and/or view.