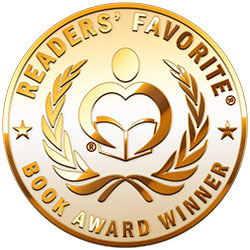 Reviewed by K.C. Finn for Readers' Favorite
Bonds is an installment in the Royal States series penned by author Susan Copperfield. This is a work of fiction in the urban fantasy genre and is aimed at older audiences due to some moderate language and violent content warnings. Set in the Royal States of America, an alternative version of the USA where magic rules every aspect of life, the novel follows rescue diver Jack Alders. Using his arcane talents to prevent an oil spill from reaching the French coastline, Jack unwittingly discovers a secret that could shake the foundation of the Royal States, and one that puts him squarely in the crosshairs of a royal tyrant.

Author Susan Copperfield has created a marvelous fantasy diversion that is sure to provide a lavish and exciting new brand of escapism to anyone who is lucky enough to discover it. As a newcomer to the Royal States series, I was enchanted by the inventive worldbuilding and clever societal, cultural, and atmospheric changes that Copperfield's alternative universe brings about, and she has clearly spent many novels already developing the dynamics of the cast of characters. It was easy to fall into the story though, and soon I was as invested in the intrigue as any die-hard fan could be, and enjoying Jack and Melody's banter and interesting relationship type. I'm also a huge fan of cats, so there were many moments that brought a huge smile to my face during the reading experience. Overall, I would highly recommend Bonds and the Royal States series in general to drama fans looking for something accomplished and unique.