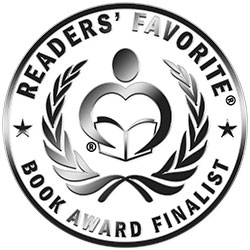 Reviewed by Joy Hannabass for Readers' Favorite
Laine and her friend Eshana flee south after a rescue they planned did not go as they wanted. But never did Laine imagine she would run into her former fiancé. Imagine Laine's surprise when she starts her new nursing job at the jungle plantation and finds that Adam is the owner! And what is Adam's reaction when he sees Laine again? Regardless of their past, Laine is now working there, along with Eshana, and she is determined that Adam will not keep her from doing the job she is here to do.

Christine Lindsay again writes a story that captures the hearts and minds of readers from the very first page. She creates characters that are strong and believable and develop well throughout the story. I loved the heartwarming relationship between the two ladies, Laine's spunky determination and boldness and how Eshana's strong faith in the Lord carried the two through the difficulties and heartbreaks they had to face. I also appreciate Ms. Lindsay's thorough research and vivid descriptions of historical India. I was not only entertained by the story, but I now have a better understanding of this era in historical India. This is not a light read at all; this story goes beyond that into the hardships and difficult situations people of India faced after WWI. What I like and enjoy about this author's writing ability is that she weaves the difficult and good times together in a unique way and gives her readers a wonderful story that will not leave them even long after the book is finished. I highly recommend this story about life in historical India, and I recommend that you read the first book in this series as well, "Shadowed in Silk". You will enjoy the wonderful stories and will fall in love with the characters.