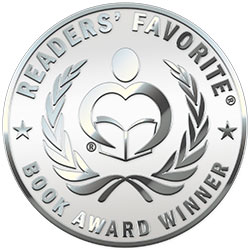 Reviewed by K.C. Finn for Readers' Favorite
Chains of Blood is a work of fiction in the fantasy, action and adventure sub-genres, and was penned by author M. L. Spencer. Written as the first novel in The Chaos Cycle series, this deeply engrossing epic work takes the traditional trope of good versus evil and turns the whole concept on its head for a fresh spin on fantasy. Rylan Marshall discovers the truth about his birth when his family is attacked, leaving him with a demonic heritage and an incredible gift of power. When the son of a legendary hero, Gil Archer, is sent to recover Rylan, the weight of the legend on his back sends him down a very different path. So begins an unlikely bond as a far greater and more terrifying evil invades their land.

Author M. L. Spencer has crafted a highly engrossing, imaginative, and original work of fantasy that fans of the genre and newcomers alike will surely be captivated by. One of the things which I found most impressive was Spencer's commitment to the worldbuilding of this incredible landscape, filled with thrilling legends, coherent magical lore systems, and the haunting threat of assimilation rather than death. The character development is also fantastic, portraying realistic figures that avoid tropes and stereotypes but are driven by real emotions, family ties and their connection to their homeland. Overall, I would highly recommend Chains of Blood as an accomplished fantasy work, and a truly thrilling opener to a trilogy that promises high-quality adventure from the start.