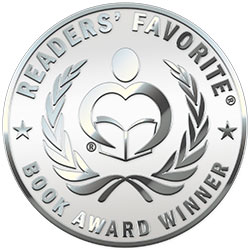 Reviewed by Rosie Malezer for Readers' Favorite
Chasing Swells is a romance novel written by A.L. Goulden. After teasing his father, Randy, about being able to catch more swells, a young Dean Bazner sits on his surfboard, relaxing as his father tries to catch up. Years later, while on his way to Fiji (a stopover to Bali), Dean is advised that a writer will be joining him in order to write about his travels as a surfer. Nonplussed, Dean hopes the guy that they assign to the job keeps out of his way so he can train and compete in peace. A freelance reporter, Azure Thomas, arrives on the island, excited at having been chosen to write about the travelling experiences of the famous surfer, but after encountering some surfers during her initial journey to Fiji, she is less than impressed by their display of immaturity. The chemistry between Dean and Azure is electric from the moment they lay eyes on one another, but both maintain their cool exteriors in the name of professionalism. They soon realize that they share similar tragic pasts in the loss of their families so young, and feel an inexplicable need to protect each other from any unexpected curve-balls that life throws their way. While their inner voice keeps telling them both how much they need to distance themselves from each other, their attraction grows more and more, making it hard to keep their focus on their careers, which had originally brought them together in the first place.

This is certainly one of the most fun and realistic romance novels I have ever read. Getting inside the head of each of the main characters throughout the story made it very easy to relate to and engage with them both. A.L. Goulden's use of coarse language at exactly the right moments and in the right doses adds to the realism of this wonderfully romantic (and often hilarious) tale of two adults who are in high profile careers and are used to others gushing over them, but who are determined to appear uninterested in each other, despite the more their feelings grow. Having a writer who knows nothing at all about the sport of the celebrity she has been assigned to follow creates an innocence all of its own, especially since the only knowledge that the writer has prior to her arrival on the island is a few hours of Googling. I found myself smiling throughout most of this book, seeing a shy boy and a modest young girl getting to know each other in such a beautiful setting while overcoming past relationships which have left them both scarred. I very much enjoyed Chasing Swells and recommend it to all those who love action, adventure, drama, jealousy and humor tucked into the perfect romantic tale.