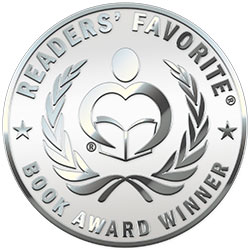 Reviewed by Liz Konkel for Readers' Favorite
Chosen by Fate is the first book in the Divine Fate trilogy by Alicia Rades. Ryn Tyler has spent her life being haunted by demons only she can see, but things are finally starting to look up. Her mom lets her decide where they'll move to next, which is how she ends up in the quaint community of Eagle Valley. She's befriended by her neighbor and dragged off to a party where demons attack her. When she's saved by the mysterious Marek, she's taken into a secret world of angels and demons. She discovers she's harboring an ancient power that can prevent an apocalypse, but her new power catches the attention of a demon bent on revenge. How can she save the world if she can't control her power?

Ryn's only bond at the beginning is with her mother who is a unpredictable personality, constantly moving them around and changing hobbies. Ryn never gets an opportunity to seek her own identity and form her own bonds, but discovering she has powers gives her a chance to find a real place for herself. One of the aspects that make supernatural coming of age stories so successful is how well the friendships are factored into the journey. Alicia Rades succeeds in forming a tight knit group that gives Ryn people she's able to confide in and open up to, while also playing a key role in how she discovers the extent of her powers. Her new friendships are a guiding force for her journey, as both protectors and factors of her self-discovery. She is a 'chosen one' type of character, but she's not running away from her power to avoid the burden or responsibilities, but in order to avoid killing anyone, even demons.

The other characters have a straightforward perspective, seeing demons as evil and needing to be destroyed, whereas Ryn has an overwhelming compassion to the point where she doesn't wish to seriously harm anyone. The story is fast paced, with a lot of action in a short amount of time. Chosen by Fate is a story of new beginnings, exploring themes of fate and friendship in an adventure with danger, romance, and the supernatural.