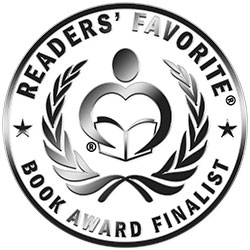 Reviewed by Brenda Casto for Readers' Favorite
Cooper by Tell Cotten opens in 1872 in New Mexico Territory. There are a few stories going on within the pages of this book. The author transitions so smoothly and ties them together so expertly that I was left satisfied, but his knack for storytelling left me wanting more! Cooper Landon and his brother Yancy set out to find the man that robbed a stagecoach and murdered several people. Along the way, they meet a woman named Josie who was raised by the Apache. When Cooper is shot in the hip, his brother leaves Cooper and Josie at the Midway trading post and continues the search. About this time, Josie spots several Apache Indians painted for war so she convinces Cooper to leave and head into the mountains. After a week, they decide to go home and that's when Cooper finds himself facing outlaws and what looks like certain death. Meanwhile Yancy gets his man and realizes that Cooper is missing and decides to search for him. With plenty of outlaws, Indians, and a few lawmen roaming around on the mountain, one can't help but wonder what's going to happen.

Tell Cotten certainly knows how to tell a story. His ability to create strong, well-fleshed characters and a page-turning, action-packed read kept me riveted from beginning to end! He truly portrays the way the west was, with gun fights, the good guy going after the bad guy, and of course stage coach robberies and Indians. With all this packed into the story there was never a dull moment. The descriptive prose really had me imagining the scenes as they unfolded. I found myself laughing on more than one occasion, but also totally surprised more than once as well. Plenty of well thought out action made the plot zoom along, allowing me to read this book in one sitting. I loved the character of Cooper; it seemed that something was always going on where he was concerned. While Cooper is the third book in the Landon saga, it can easily be read as a stand-alone work. The author provides a glimpse of Rondo, the next book in the Landon Saga and I can't wait to read it!