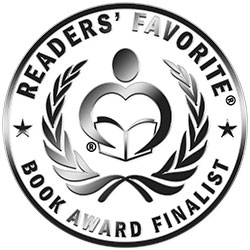 Reviewed by Emily-Jane Hills Orford for Readers' Favorite
What is literary fiction? And what makes it different from memoirs or genre fiction? Literary fiction is something that will stand the course of time; it will make a bold statement and allow the individual reader to grow in his or her experience merely by reading the story. Basically, literary fiction is a complex work of art, something to be savored, studied and analyzed. So, how does one write literary fiction? It must be assumed that any writer can write a good story, but is it literary fiction? Does it have the potential of becoming literary fiction? There are many elements essential in the creation of a good piece of literary fiction. First of all, characterization is important. "The author who wants to create great stories must characterize well." The characters give the story focus, meaning, direction and so much more. And that, in the art of literary fiction, is what makes it. In effect, "Meaning and purpose are crucial."

Author William H. Coles' Creating Literary Stories: A Fiction Writer's Guide is a powerful tool to help writers, both beginners and established, to create their great work of literary fiction. Starting with a discussion and comparison of literary fiction versus memoir or genre fiction, the author proceeds to outline the important elements of a good work of literary fiction. Step-by-step, he leads the reader through the complexities of characterization, narration, dialogue, conflict, point of view and so much more. Using examples from classic literature, each important element is explained and compared to help the reader comprehend the complexities of the story's structure. This is a must-have guide for all writers. Well written and laid out, this is an interesting read.