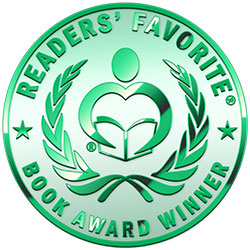 Reviewed by Viga Boland for Readers' Favorite
It always amazes and impresses me how professionals, like lawyers and doctors, can so expertly work their career experiences into fabulous plots. Edwin Dasso, an MD whose specialty is anesthesiology, is one such author who is now exploring his long-time passion for writing. If you have yet to indulge in the 7-book series Dasso has created around his protagonist, Jack Bass, Death Target will get you off to a pleasing start.

Intense thriller fans might find the plot complications coming at a more controlled pace than they are used to, but that's because Dasso is giving readers time to get to know the key players, especially Jack Bass. Though he's undergone treatment for severe PTSD, he is far from over what happened to the love of his life when they were medics in the Iraqi War. His description of her murder when the PTSD rears its ugly head struck me harder than the rest of the violence that occurs in the primary plot…and there's plenty of it. But here's the thing: that painful memory makes Jack Bass so relatable to readers that we want to scream "Stop" when a revolting security guard hounds Bass following the discovery of two brutally murdered lab technicians. Did Bass murder them when he was in a PTSD episode? The evidence and an eyewitness point to him. But what readers sense as they get to know Bass is that, while this well-crafted protagonist is capable of killing, he does it for a reason…and he had no reason to murder the technicians. So who did?

Edwin Dasso's writing style is interesting. He uses dialogue to keep the pace moving, throws some nasty events and unpleasant characters at us to keep us turning pages, and then gives us a time-out to enjoy easy-going banter and even some romantic exchanges. The result is a thriller that is friendlier than most. Going by the many positive reviews Dasso has received for his impressive number of books, Dasso's style resonates with his fans. Will you be one of them? Check out Death Target for an enjoyable and realistic read.