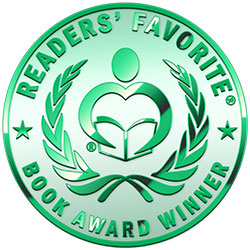 Reviewed by Emily-Jane Hills Orford for Readers' Favorite
What is a memoir? Viga Boland puts it quite simply: it's "a selfie in words." In this high tech decade of selfie this and selfie that, a popular social media glitch in our society, there isn't a better way to describe the iconic reality of what a memoir entails. It is, in effect, a story about ME; hence MEmoir; hence Viga Boland's inspirational and motivational approach in her guide to memoir writing, Don't Write Your MEmoir Without ME!

Memoir author, public speaker, and inspirational memoir mentor, Viga Boland has always felt a powerful bond with the written word. "Words," she writes, "can build us up or tear us down in seconds. Whichever way they are used, there are lifelong ramifications for all who read or hear them." Powerful thoughts put into powerful words. So if words have that much power, why put them into the written form? To make our lives, our life stories, to make everything about life count for now and for generations into the future. That's why memoirs are important. Memoirs teach, they reflect, they inspire, and they motivate. And, as this award winning memoir author points out, "The more personal the memoir, the more universal it is."

This is a self-help book in many ways. It leads the would-be memoir writer through the process as well as the pros and cons of writing a memoir. It instills in the receptive mind, the importance of ME. After all, what would a MEmoir be without the ME? Viga shares her own insights in a conversational approach, logically presented, and with a dash of humor and reality to entertain. She includes quotes from other authors and memoir writers, as well as an appendix full of memoir examples and reviews she has written about other worthy memoir writing guidebooks. This is not your typical instructional manual. As in her memoirs, and as she frequently insists is a necessary ingredient for all good memoirs, this book both educates and entertains. Well done! As a memoir writer and memoir mentor myself, this book will certainly be referenced many times in the years to come. Thanks for sharing.