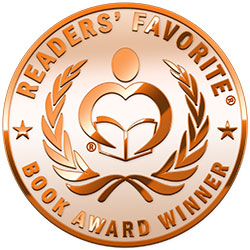 Reviewed by Rich Follett for Readers' Favorite
Philip Gaber is a writer's writer. There is an impossibly effortless quality to his narrative in Epic Sloth: Tales from the Long Crawl which captures his New York City environs and subjects with an HD clarity normally reserved for IMAX theaters. Read one sentence - any sentence - and you will be instantly transported to a Sisyphean world so gritty and utterly real that you can taste the sweat and frustration of its myriad denizens, each trying to eke out survival and meaning in the shadow of vague oblivion. The overall effect is simultaneously mesmerizing and infuriating, with the inevitable result that putting this quirky, nihilistic book down is simply not an option.

Epic Sloth: Tales from the Long Crawl owns a reader in ways that evoke images of car wrecks and rubbernecking. It is a gloriously dystopian vision of a world that exists in spite of itself. Philip Gaber writes to survive against inconceivable odds and, to our perpetual astonishment, endures, even triumphs: from the epilogue of "Crises of Faith": "That's why we have an ego, to remind ourselves that we are not nothing."

Philip Gaber's Epic Sloth: Tales from the Long Crawl is one of the most deliriously compelling collections of vignettes, poems, and quasi flash-fiction snippets of genetically engineered memoir currently available to discerning readers; astonishingly insightful and heartwarmingly acerbic work as wise as it is self-deprecating. We find ourselves cheering for Gaber almost against our will - if the world truly is as he paints it, there is no reason to go on, and yet we must go on because hope arrives anew with every wry, jaded simile. We cannot cheer for ourselves without cheering for Gaber, too, because his courage and candor shame us out of any defensible complacency. Epic Sloth: Tales from the Long Crawl is the literary equivalent of an oxygen bar. Breathe deeply.