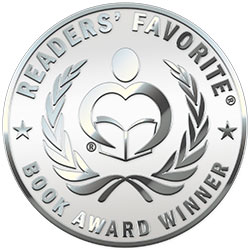 Reviewed by Emily-Jane Hills Orford for Readers' Favorite
How healthy is your diet? Do you eat a balanced selection of meats, poultry, fish, grains, dairy, fruits and vegetables? Is your nutrient and vitamin intake sufficient to maintain a healthy body? Perhaps you've been misinformed. For decades, health experts have argued one way or another, only to reverse their arguments a decade later. Butter was bad, then it was good. Meat guaranteed a strong body, but fish might be better. Poultry is a good meat alternative, but is it really genuine, un-genetically and un-medicated healthy? So what is healthy? When the adverts promote meat as the food that made our ancestors, the cavemen, so strong and healthy, and milk is promoted as something to guarantee strong bones, and the health experts agree with the adverts, then who are we to argue?

Well, perhaps we all should take another look at what we eat. Here's another expert's point of view. Dr. David Friedman's very thorough study of the food industry as it affects our diet is a real eye-opener and it will certainly challenge the many preconceived notions of healthy eating ingrained in our mindset, predominately promoted by the power of advertising. Food Sanity: How to Eat in a World of Fads and Fiction explores the myths and falsehoods promoted by society. He supports his discussion with resources and from personal experience as a physician, citing specific patient cases with diet-infused issues. He begins his discourse with a humorous anecdote from childhood, when his mother quoted, "You are what you eat." He asked her to buy Jolly Green Giant vegetables in the hopes it would make him taller. Advertising at its best, but not always in the best interests of the consumer. The bottom line is that most of what we're being told is healthy food is really not so healthy after all. This is a very thorough and well presented resource to help all of us understand what we eat and what is really healthy and beneficial in our diet.