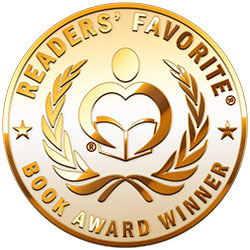 Reviewed by Anne Boling for Readers' Favorite
You can find more strength in yourself than you ever thought possible through love...

Kale Weaver is on a mission to help protect the environment. Living in America's last Frontier, Alaska, means she has her work cut out for her. This vast land with its odd mixture of superstitious natives, overbearing contemporaries, and the multitude of wild animals hands her many challenges. A fateful encounter on an icy road one evening begins her connection with wolves. This connection will ultimately lead her on a path of learning that will show her the way to fulfill the wish of her son. A wish she never expected to happen. Throughout this journey Kale shows us the strength that people find in themselves for the sake of love.

Mary Ann MacAfee has written a wonderful, heartbreaking story. Through her detailing of the characters and the landscape, I felt like I was right there with Kale, experiencing everything she experienced. The way the chapters were written and the quickness of the timeline made this book a fast read. Even though the story was written this way, I never felt that I was missing anything. The mixture of different characters was great. This is a book you'll want to curl up by the fire with.