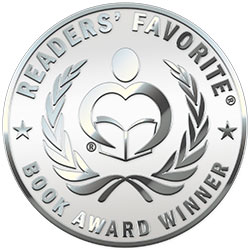 Reviewed by Janelle Alex, Ph.D. for Readers' Favorite
Maryann Jordan's book, Gabe, in her Alvarez Security Series is sexy and enticing. Yet she beautifully incorporates a truly compassionate addition to the storyline. Jordan's lead female character, Jennifer, may be a very petite woman, but she is a powerhouse. When she meets alpha male, Gabe, her world begins to tilt sideways. They are both used to protecting and saving others, but they go about it from opposite ends of the spectrum. Will their vast differences help bring them together or force them apart? As intimidation, danger and the darker side of humanity move closer and closer to Jennifer in her efforts to save and protect, you can hardly wait to turn the page and discover just how Gabe will be able to help her.

Jordan's excellent writing skills and outstanding descriptions of the scenes and characters within Gabe pull you in to the point where you almost feel like you are there too. Her ability to paint a clear picture without overdosing you on imagery allows you to easily open the door to your own imagination. The potential of a romantic relationship can kick-start your heart as Jordan leads you along Jennifer and Gabe's journey. Even more, your stomach may jump, your curiosity will be piqued, and your heart will be full of hope for wonderful outcomes for those that need both Jennifer and Gabe's protection. With an excellent plot and fascinating character intricacies, Gabe is a romantic fiction that will keep you turning page after page until the very end. Well done!