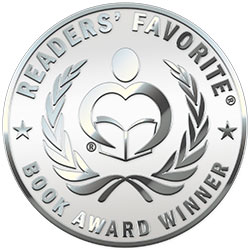 Reviewed by Samantha Rivera for Readers' Favorite
Growing Happy Kids by Maureen Healy is all about how anyone can raise children that are confident in themselves and their ability to succeed. With information and stories from real parents and the Five Building Blocks of Inner Confidence, it's possible to determine which stage of confidence you are already at and how to build yourself and your children up to an even stronger level of inner confidence. Even if you have no confidence right now, you'll be able to find your inner strength and your ability to succeed. It's not about knowing what you do well and taking your confidence from an external influence, it's about taking your confidence from inside yourself. Being strong from the inside out is much harder, but it also has far more rewards in the end. Teaching your kids these skills from a young age will definitely help them to be happier and far healthier as they grow into adulthood.

Being confident isn't just about knowing you can do something well, it's about knowing that you can overcome obstacles and that you, as your own person, are capable of whatever you need in life. It's about understanding that even if bad things happen to you, you can overcome. By learning this for yourself and teaching it to your children, you can make them and yourself much stronger. I definitely learned more about this by reading Growing Happy Kids by Maureen Healy. The information in this book, especially that from real parents, was easy to understand and really made me believe it will work.