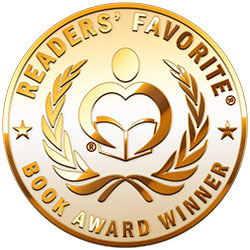 Reviewed by Romuald Dzemo for Readers' Favorite
In a world that is broken and hurting in myriad ways, where hopelessness and despair steal into the hearts of many, Healing Justice: Stories of Wisdom and Love by Jarem Sawatsky offers a powerful antidote, a great promise, and a path towards healing and compassion. A book that is deeply personal yet imbued with a universal message that chronicles the author's journey towards healing himself and the world. This book contains the message of hope, the message that even in the darkness of our life, there is a glimmer of light and that in our brokenness, there is the seed of our wholeness. How do we discover that which makes us whole in a world filled with despair? Such is the question that this book answers.

The author begins by asking questions that have strong philosophical and spiritual undertones: "How do we nurture the conditions where shatteredness might bloom into the unshatterable? ... How do we cultivate the ability to hear the cry that is deeper than all sound and see the unbreakable in the broken?" Sawatsky shares his stories, his search for healing justice, and this book contains the lessons he has learned in this journey. This book is filled with wisdom and insight and actionable steps that readers can take to attain wholeness in their lives and in their world.

Healing Justice: Stories of Wisdom and Love is written in a very lyrical style and the writing is filled with symbolism and images that allow readers to have a deeper understanding of the human condition. In language that pierces the soul, this author shows readers how to transform our hostility into hospitality, our anger into an honest search for justice, our pain into a seed of growth, and a lot more. It spoke straight to my heart.