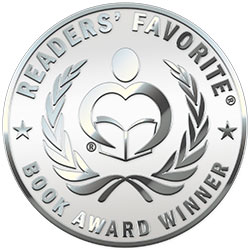 Reviewed by Melinda Hills for Readers' Favorite
The present is not kind to Indian half-breed John Dyer when demons from his past catch up to him in His Father's Blood which is Book 2 in the Legends of the Family Dyer series by David W. Thompson. Trying to make a living and keep out of everyone's way doesn't work when John hears the cries of a young slave woman who is being attacked by white men. He is duty bound to step in and rescue her, but that leaves him prey for the men who don't appreciate being interrupted. John manages to escape when he calls his animal familiar, a giant black bear. Finally settling on Devil's Peak across the Maryland boarder in Virginia, John seems to have made peace with his past and present and is happy to lead a simple life.

Things end up out of control again as Sally Ann, an unusual young woman from the local town, sees what John can do and asks to learn his ways. Against his better judgement, John teaches Sally Ann basic healing remedies but after she finds his secret book, she demands to learn more. In the meantime, John meets Ada, the daughter of the traveling minister, and falls in love. Knowing that he is unacceptable to her father because of his heritage and abilities, he tries to stay away, but Ada's love for him will not allow that. John's life is not going to be easy, though, and things spiral out of control again. Will he ever be able to have a normal life?

Engaging, wonderfully written and full of interesting contrasts, His Father's Blood by David W. Thompson gains your attention on the first page and doesn't let go until the end. With a poignant comparison between good and bad on multiple levels, including the contrast of Christian practices and shamanism that can be used for good or evil, you experience plenty of thought-provoking ideas. The paranormal mystery is offset by a love story, but the pasts of all the characters also play a significant role in how they behave today, setting the stage for the action. His Father's Blood is an excellent story and can be read alone, but since it is Book 2 in the Legends of the Family Dyer series, you might enjoy it more starting at the beginning with Sister Witch: The Life of Moll Dyer, the story of John's great-great-grandmother.