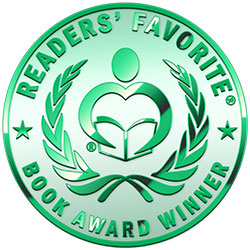 Reviewed by Trudi LoPreto for Readers' Favorite
Groucho is a beautiful carriage horse. Along with Jacqueline, his owner and driver, they live a fairly good life. Jacqueline and Groucho both have stubborn personalities but together they form a magnificent pair. After a long day of giving tourist rides around Montreal each day, they return to their stable which is owned by Doyle O'Shaughnessy. Doyle is an old man who lives and works in the stable, taking care of the five horses that live there and knowing very little about the world around him. Doyle and Jacqueline form a strong friendship and together they help each other get through the good and bad days. When Jacqueline has a heart attack and Groucho brings her home, life will never again be the same for Doyle.

It is left up to Doyle to love, care for and become Groucho's new caretaker. Doyle misses Jacqueline terribly each and every day and uses Groucho as her replacement. He spends many hours in the stall, talking to the horse and making sure he is well fed with his favorite treats of sugar and apples, along with getting enough exercise. Louise, Jaqueline's daughter, slowly forms a bond with Doyle and realizes that he has a special place in her heart. As the story continues Groucho becomes a hero; the stable is in danger of being closed down and Louise tries to help Doyle as her mother did.

Horse is a beautifully sad story of a horse named Groucho and the people who loved him. I cried a lot while reading Horse but I also smiled just as much. This is a touching story of a very special horse and the people who loved him. It is also the story of a lonely man and the people who rally around him. Leon Berger wrote this book with love, compassion, friendship and took it to a level of excellence. Horse is a book that can be enjoyed by horse lovers and people lovers alike. It is a strong, emotional read that was good from page one until the ending that I didn't expect. Please do not pass up reading Horse; you will not be disappointed.