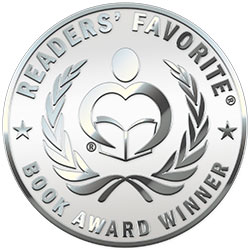 Reviewed by Asher Syed for Readers' Favorite
Hugo von Hector the Kids' Art Collector, written by Whitney Beatty and primarily illustrated by Allyson Arrogante, is a children's picture book that tells the story of an unfulfilled artist in a magical realm. Hugo von Hector loves to create art but feels the work he produces is too stiff and realistic. Still, his love of the craft keeps him from walking away...although he does end up walking through a floating door and into someone's Earthly kitchen. On the refrigerator, he sees an array of colorful drawings and art by the child who lives there. Hugo is enthralled by the work and sees how the art embodies soul over precision. A single piece is abandoned on the kitchen floor and Hugo "saves" it by bringing it back to his home. As new doors appear, Hugo becomes known as the collector of wonderful art and provides readers with a story on where their missing refrigerator art goes.

Oh my goodness, Hugo von Hector the Kids' Art Collector is an absolute delight! What an imagination Whitney Beatty has and how lucky we are that she shares it with us. For all the adults who have their kitchens lined with children's drawings, hung under a magnet, or taped on walls, you will know as well as I how precious the kitchen real estate becomes very quickly. Enter Hugo von Hector and his love of your little one's art. His mission to collect and share these treasures is told in a lyrical, sing-song narrative that only adds to an already pitch-perfect plot. Breathing it all to life, Allyson Arrogante shows us Hugo's journey visually with a bold primary palette and equally bold whimsy in each illustration. Arrogante is not alone in the visual creations, as the real work of young artists is included as well. Overall, this is a wonderful little story that will bring joy to young and young-at-heart readers alike. Very highly recommended.