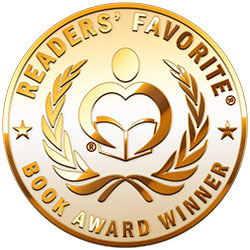 Reviewed by Emily-Jane Hills Orford for Readers' Favorite
A mother's love is a powerful thing. It's immense, limitless, boundless; there are no restrictions. So, when a child asks how much you love him/ her, how can you possibly explain? There are no words. But you can compare. "I love you more than bees love flowers" and "I love you more than the wind loves to blow." These examples, and more, will certainly spark a young mind to relate to the depth of his/ her mother's love. And, it might even inspire them to ask questions, like, "do you love me more than ice cream?" It could lead to a lively and humorous discussion. After all, there is no way to properly and sufficiently define a mother's love for her child.

The opening lines really caught my attention: "Hush, sweet baby, please don't cry." It made me recall a popular children's song, "Hush little baby, don't say a word." The flow of most of the poem that makes up I Love You More Than All by Kealy Connor Lonning, with its sentimental rhyming verse and lyrical nature, certainly follows in a similar trend to this popular song and I couldn't help but sing these words with the old tune. The words are simple and catching, and the colorful illustrations, folkish in their presentation, suit the text. The repeated phrase, "I love you more", at the end of the story emphasizes the point of love's endless, limitless, almost undefinable parameters. This is a very touching tribute to the loving bond between mother and child, much like the best selling author Robert Munsch's Love You Forever. Beautifully told and presented with, of course, love and compassion.