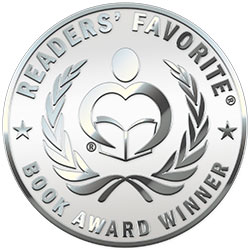 Reviewed by Anne Boling for Readers' Favorite
The setting for "Kaiser Brightman 082314" by Michael Springer is New Bonn, Minnesota in 1944. German prisoners were detained across the river at Muskrat Island. They worked in the local cannery that was short of labor. Three twelve year old boys spent the summer watching the camp. At first it was a game to Frank and Jack. They pretended they were Marine Raiders and plotted how to do a reconnaissance of the German Camp. Soon another young man joined them. Skeeter was their age in years but older in other ways. He hated the Germans and plotted to kill them. The three young men found a matchbook cover with Kaiser Brightman 082314 written on it, intercepted strange radio messages and witnessed a murder.

While there is a definite air of mystery in this book, it is so much more. Kaiser Brightman 082314 is a coming of age book, three boys maturing over the summer, working together to solve a mystery. Skeeter is a troubled youth who tends to bully others especially Jack. This tale draws the youths together who form an incredible bond. Jack and Frank come to understand Skeeter in a manner that no one else had ever cared enough to do. I was vaguely reminded of the movie "Stand By Me."

Springer's plot and characters are believable. I was so caught up in this tale that I actually did a search to see if New Bonn, MN, really existed. I also started researching whether German prisoners were detained in Kentucky. I found out that two assisted my grandfather in law on his farm. Springer has created a tale that transported me to the past, made me think and made me curious. This book is appropriate for a wide range of age from 10 year olds on up. The style is easy to read. I could easily see this used in a class as a low reader/high interest book. Well done Mr. Springer!