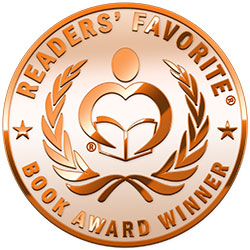 Reviewed by Justine Reyes for Readers' Favorite
Last Call by Phyllis Smallman is the seventh installment of Smallman's Sherri Travis Mystery series. Last Call follows Sherri Travis and her best friend, Marley, in Key West, Florida. Sherri and Marley go out to the Rawhide to help a character called Lexi Divine figure out who has been pocketing money from the bar. It seems like your average cozy mystery, but after Marley suddenly goes missing, things take a turn. A storm is coming and as the city begins the evacuation process, chaos ensues as Sherri and Divine must find their friend before it is too late.

I don't usually read contemporary sleuth novels, because I've always stuck it out with the classics such as Poirot, Marple, and Sherlock Holmes. I was also worried that I'd get lost since this was my first time reading this series. But my, oh my, this is one tremendously well-written story. Smallman knows how to build momentum. The pacing of her novel kept me reading and losing track of time, and I never found myself getting lost or confused.

Since the series revolves around a main protagonist, it should be added that Sherri Travis is wonderful. Sherri is a witty, good-natured and altogether likable character. Personally, and putting the plot aside, one of the best parts of Last Call was reading the interactions between Sherri, Marley, and Divine. Building character relationships in a series such as this is important. It made me, somebody who has never read any of the other Sherri Travis books, care about what happens to Sherri and her friends. This is easily a great choice for fans of sleuth novels.