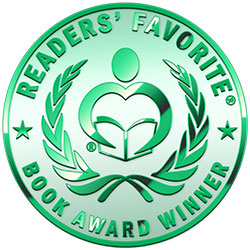 Reviewed by Heather Osborne for Readers' Favorite
Letters to Kezia: Book Two of the Puritan Chronicles by Peni Jo Renner tells the tragic, yet heartwarming story of Mary Case, a Puritan girl in the settlement of Hereford, Connecticut. The daughter of the minister of the settlement finds herself enraptured with a thief and rogue, Daniel Eames. Succumbing to his pleas to help him escape the jail, Eames flees, with Mary in tow. Thrown into this mix is a man, Noah Parker, whom Mary and her family trusted to be a loyal successor to her father, but he is less than honorable. Forced to return to the village by ruthless men on the hunt for Eames, no matter what the cost, Mary must face her own accusers, as well as her conscience.

A bittersweet novel, Letters to Kezia captivated me from page one. I felt so much for Mary's plight, attracted to a man who was considered beneath her by Puritan society. She was used as a pawn in many cases, both by Noah and her father, although his motives were entirely selfless. I enjoyed how the novel was laid out, third person narrative interspersed with first person perspective in the form of the letters to Mary's daughter, Kezia. I must also comment on the historical accuracy. Miss Renner has clearly taken great time and effort to convey as realistic an environment as possible, while still providing a very engaging story. Letters to Kezia: Book Two of the Puritan Chronicles by Peni Jo Renner is a definite must-read for any fan of historical fiction with an interest in Puritan life, with the added bonus of a tragic love story.