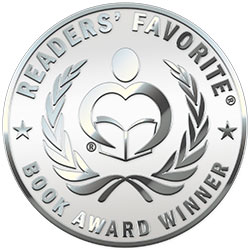 Reviewed by Gisela Dixon for Readers' Favorite
Lost, Kidnapped, Eaten Alive! True Stories from a Curious Traveler by Laurie McAndish King is a non-fiction travel memoir about Laurie's adventures in various countries around the world. Laurie's travels take her across continents as we hear about her adventures in Africa, Europe, North America, and more. The stories are depicted as short anecdotes, and each city or country has a short chapter dedicated to it. In a sense, it is not a sequential re-telling of a travel itinerary, but instead snippets of memories and experiences that were formed in a particular place. Some of these tend to be humorous such as lion watching on foot in Botswana while others are downright dangerous, such as the time she was almost kidnapped or worse in Tunisia. At the end of the book, Laurie provides a recap of why she travels and her inspiration, along with questions that can be discussed in a reading group.

Lost, Kidnapped, Eaten Alive! True Stories from a Curious Traveler is an adventurous read and has a fun, light-hearted feel to it. Despite the author being in some apparently dangerous situations, the vibe that I got from this book was one of a carefree attitude and freedom. Born in rural America, Laurie discusses her own journey a bit and her love of travel. The writing is crisp and fun, but the only criticism I had was it seemed almost a bit frivolous at times. It left me wondering if there was anything deeper in these travels than fun. I would have liked to see attention drawn to some serious things such as human trafficking, gender bias against women in many countries, the unique challenges one faces as a woman solo traveler, and such things in some depth as well. Still, I found it an entertaining book, overall.