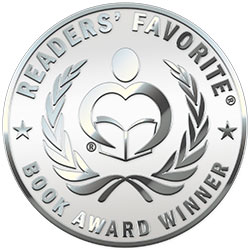 Reviewed by Natasha Jackson for Readers' Favorite
When we meet Max and Treat in Lovers at Heart, they already have a bit of history. Six months after a regrettable moment of hurt at a wedding in Nassau, Treat and Max are in Allure, Colorado. He's visiting the family ranch and she's organizing a film festival, while ignoring the man who hurt her months ago. Unfortunately for Max, Treat hasn't stopped thinking about her and feels compelled to apologize for his appalling behavior. Melissa Foster paints a beautiful image of two people damaged by a warped vision of love. Max is afraid to trust after her last relationship ended in devastating violence while Treat is terrified that loving someone means something horrible will happen. Foster's tale of stubborn yet persistent love takes us on a heartbreaking and soul-searing journey.

The beauty of Lovers At Heart is that these are not perfect people who fit perfectly together; they are both damaged with baggage, something that makes a future together almost impossible. But this love story that begins in Nassau, picks up in Colorado, and solidifies itself in Massachusetts has heart. Melissa Foster does what any great storyteller hopes to do by giving us a wonderful cast of characters that include the quirky but outrageous Kaylie, stunning Savannah and of course the lovable curmudgeon that is Hal Braden. Perhaps the most touching aspect of Lovers At Heart is watching Max and Treat deal with the demons that make it difficult for their love to truly conquer all obstacles.

The journey of Treat and Max is heartwarming and the connection between them is palpable.