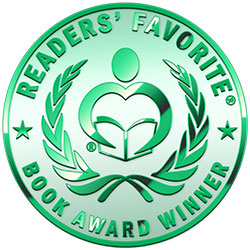 Reviewed by Justine Reyes for Readers' Favorite
Author James Anderson captures the tension and beauty of the Utah desert in his novel, Lullaby Road. Lullaby Road is the sequel to his first novel, The Never-Open Desert Diner, featuring series protagonist Ben Jones. In Anderson's sequel, readers follow another of Ben's adventures and misadventures as an ordinary truck driver going about his route on the long stretch of desolate road known as Highway 117. Of course, nothing is ever as ordinary as it seems.

The moment I read the first line in Lullaby Road, I was hooked. I know the novel isn't supposed to be scary and it isn't, but there is a small element of horror in Anderson's novel which comes from the way he slowly builds up suspense. "Real silence is more than the absence of sound: it is something you feel." Word after word, I found myself unable to put Anderson's novel down. His main character, Ben Jones, is somewhat of a jerk, but he is decent enough to be easily likable. I think that is what made him so real to me when I was reading; there is always something tangible and pleasant about cranky men who help kids with dogs.

The thing I most enjoyed about Lullaby Road was the deeply absorbing atmosphere. Anderson makes a place as barren and potentially dangerous as the desert seem so appealing, and that is something only true wordsmiths are able to do. I would recommend this novel to anyone looking to lose themselves in an unforgettable and immersive narrative.