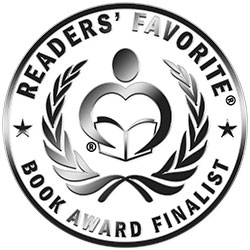 Reviewed by Pikasho Deka for Readers' Favorite
Are you a fan of action-packed fantasy stories based on Chinese lore and mythology? If the answer is yes, grab a copy of M in the Demon Realm: Book 1 by Mark William Hammond. Separated at a tender age from her twin during a vicious demon attack, Emma Ricci, an orphan of Asian origin, was adopted by an Italian American couple who raised her as their own in New York City. Now an aspiring fashion designer, Emma finds herself thrust into an ancient war when she is attacked by demons from hell, resulting in the death of her boyfriend and a stint in the ICU. After two Chinese masters reveal her to be a demon killer, Emma, now known as M, must embrace her destiny to fight the monsters from hell and close its gates before all is lost.

Mark William Hammond blends fantasy horror elements with Asian martial arts-inspired action sequences to create an entertaining odyssey you don't want to end. M in the Demon Realm is an adrenaline-fueled ride full of non-stop action and thrills that you can't put down until you've finished reading. The characters have well-defined traits and distinct personalities. This is primarily a plot-driven story where our heroine reluctantly embraces the responsibility to save the world as everything surrounding her seems to devolve into chaos. M is a likable protagonist who you will find easy to root for. I enjoyed this adventure and recommend it to fans of action-packed fantasy stories.