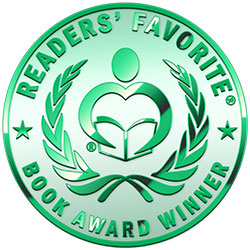 Reviewed by Deborah Lloyd for Readers' Favorite
Nearly fifty years before women were granted the right to vote, Victoria Woodhull ran for President of the United States. The ballot in 1872 included the Equal Rights Party; Victoria was the presidential candidate and Frederick Douglass, a former slave, was the vice-presidential candidate. This historical fictional work is certainly riveting. In Madame Presidentess, author Nicole Evelina relates the story of this little-known woman. Victoria was born in a small Ohio town, to an alcoholic, conniving father and an unbalanced, religious-zealot mother. Victoria and her sister Tennie had the gift of talking to spirits, and her father schemed to take advantage of this gift. Thinking she was leaving this abusive home, Victoria married Dr. Canning Woodhull, also a dishonest and abusive man. By following the guidance of her spirit guide Demosthenes, she created an incredible life of wealth and fame. Her second marriage to James Blood, and her beliefs in Free Love and equal rights for women had its great moments, as well as many adversities.

Author Nicole Evelina presents a realistic and fascinating account of a woman who should be recognized in the history books in her novel Madame Presidentess. Ms. Evelina is certainly a skilled storyteller and writer. The book depicts an era of great change, and the author captures the morals and laws of the time affecting all women. How Victoria Woodhull challenged the leaders and moral standards of the day is certainly an important lesson. This excellent book is required reading for anyone trying to understand the roots of the fight for women's equal rights.