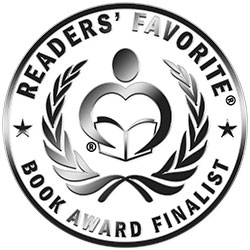 Reviewed by Tiffany Ferrell for Readers' Favorite
Mary Bernadette: Secrets of a Dallas Moon is told from the point of view of a couple of people involved in a secret mission during the Vietnam War. The main character is Mary Bernadette, a young Vietnamese orphan who was brutally murdered in 1971 with twelve other girls and a novice at the Catholic orphanage they loved. Mary's story begins with finding out that she was half white and half Vietnamese, given away by a mother whom she'd never known. The nun who was in charge, Sister Kate Sullivan, had taken a liking to this child. The novel then takes a dark and twisted turn when a strange injured man is found in the jungle near the orphanage. Sister Kate, feeling it her duty to aid this injured man, brought him in to help. This stranger turned out to be a Russian and, while delirious, he began talking about being the second gunman in the Kennedy assassination. What is at stake, and what happened to Mary Bernadette in 1971?

This is the first historical novel that I have read based during the Vietnam War and I must admit it has had a profound effect on me.
John F. Bronzo has written an amazing piece of work involving many characters which you automatically feel ties to and can connect with. The fact that it is essentially a tale told by a murdered child has such a powerful effect and sets the tone of the story immediately. He also gives such a strong case to what might be one of the biggest conspiracy theories - was there a second gunman in the Kennedy assassination, and did Russia have a hand in it? It may be fiction, but there are so many people who believe that Lee Harvey Oswald wasn't the only shooter that fateful day in Dallas. It leaves the reader with the 'what if' feeling and you find yourself rethinking what you know from history books and going over the evidence one more time. Mary Bernadette: Secrets of a Dallas Moon has been one of the most eye-opening books I have read so far this year. It also gave me more insight into an era that, as a high schooler, our teachers often skimmed past.