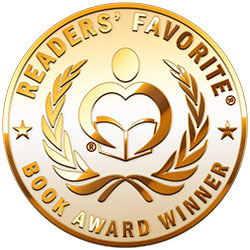 Reviewed by Daniel D Staats for Readers' Favorite
Joseph is busy watching TV with his dog Gretchen. While he is having fun, his mother interrupts and says it is bedtime. Joseph reacts as many children do with pitching a tantrum. Nan Arkwright in her book Mission: Control! shares how Joseph learns to control his anger and his emotions in general. Joseph's mother responds to Joseph's anger in a positive and helpful manner. Her calmness in the storm is contagious and helps lead to calmness in Joseph. Sit down with your child, snuggle up close, and read this wonderful little book to your child. Joe Bauman does a fantastic job of illustrating each page of this book.

Mission: Control! A Big Feelings Adventure gives insights on how to teach your child to control their feelings (control, not bury them). As a parent, you will see a wonderful way to handle conflict. You can use this book as a tool to open communication with your child that leads to peace in the home. Nan Arkwright has written a treasure in Mission: Control! As a pediatric occupational therapist, she has years of helping children learn to control their emotions with the help of their parents. Children will love hearing and reading about Joseph's adventure as he learns to control his anger. They will love the wonderful artistic work by Joe Bauman. Nan knows how to deal with children in a loving and kind way, to teach them about emotions and how to deal with them. This book opens a myriad of possibilities for the parent to explore feelings with their child(ren).