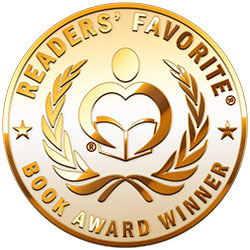 Reviewed by Cheryl Schopen for Readers' Favorite
Molly Morningstar, A Doll for Me, written by Andrea Coke and illustrated by M. Fernanda Orozco, is about a little girl named Molly who has just been invited to a birthday party. The invitation said to bring a favorite doll. The problem is that Molly cannot find a doll that looks like her. She searches and searches but doesn't have any luck finding one. Her parents seem to have accepted the idea that it's unlikely she will find a doll that looks like her, but Molly has her own plan. Being the problem-solver that she is, she comes up with an idea all on her own.

I absolutely adored this book, and I immediately wanted to buy a box of these and distribute them to the schools I work at. I think every parent and educator should have this book. It teaches a beautiful message. Children need to feel represented in the books they read and the toys they play with. We need to celebrate and embrace diversity and inclusion. Growing up Asian, I felt very underrepresented in many things, from books to television shows. So, I understand the importance of making sure that children feel like they belong. Molly Morningstar is a girl that every child can look up to. She didn't just accept not being able to find a doll that looks like her. She got creative, and she didn't give up. Not only does this book have an amazing message and a one-of-a-kind main character, but it has incredibly vivid and eye-catching illustrations. I can't explain how impressed I am with these images by M. Fernanda Orozco. And Molly Morningstar, A Doll for Me is Andrea Coke's debut picture book? I am at a loss for words. Unbelievable. This is definitely my new favorite picture book.