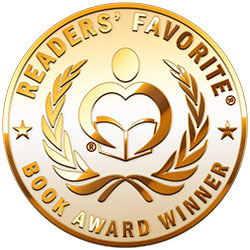 Reviewed by Grant Leishman for Readers' Favorite
Monsterland Reanimated, Book Two of the Monsterland Series by Michael Okon picks up from the first book, after Monsterland has been destroyed (or has it?). The world's leadership is gone, the world economy has collapsed and in Copper Mountain, the site of the US Monsterland, Wyatt, his step-father Carter, and his mother and brother must try to figure out what to do next. The town is isolated and all services have ceased, but Carter, a policeman, is determined to rally those who are left and try to organise some sort of civil society. Lawlessness is rampant though and, worse than that, there is still something happening at Monsterland. It seems that the Monsterland creator, Vincent Konrad, is not quite as dead as everyone supposes. He and his faithful sidekick, Igor, have plans to take over and rule the world with his army of living mummies. So starts a frantic race against time to stop the evil Vincent from succeeding.

I had not read the first Monsterland novel, but really it is not necessary to have done so before reading Monsterland Reanimated. Author Michael Okon gives us the backstory very well as events unfold in the new story. I would never have believed a novel about zombies, shape-shifters, and monsters in general would captivate me quite the way this one did and that is a real credit to the author. I found his writing style and dark humour, with some subtle and not so subtle pop culture references, to be immensely enjoyable to read. Despite the fact that this is a book that delves into the darkest, most evil places in our hearts and is full of blood, splatter and gore, it is also a story that highlights and celebrates the most redeeming features of humanity. I particularly enjoyed the interplay and the developing relationship between Wyatt and his step-father. For anyone who has been part of a blended family, the emotions and feelings will be evident. This is a fun, enjoyable read and not just for fans of the genre. I was pleased to see a third book is in the works and I know fans of Michael Okon's work will be happy about that.