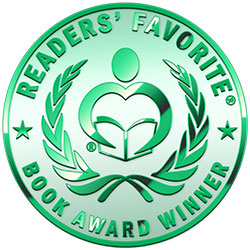 Reviewed by Melinda Hills for Readers' Favorite
Damian Hopkins, a young San Francisco newspaper reporter, undertakes an assignment that will change his life and outlook on other people in Mr. Meeks: His Life & Times 1812-1867 by David S. Larson. Hired by a wealthy benefactor to interview William Meeks, Hopkins is at first put off by the idea of dealing with a 'Mountain Man' whom he assumes will be crass and unpleasant. As Meeks, suffering the effects of consumption, recounts the story of his life, Hopkins comes to develop a deep and abiding respect for and friendship with the man who has endured so much heartbreak but retains a humble and positive outlook on life. Meeks has traveled from his birthplace in Lake Champlain, New York to the settlement of St. Augustine, Florida, the wilds of Mississippi, and further west to Oregon and California. His story intertwines with that of the Jennings family who were waylaid by bandits on their journey west and their connection is one of importance to all concerned. As Meeks becomes more and more disabled by his disease, his only concern is to reach his final resting place in peace. Will he live to complete his tale or will the depth of his sorrows be too much for Mr. Meeks to overcome?

David S. Larson has written a gripping narrative in interview format that provides a unique look at the men and women who pioneered the westward expansion. Mr. Meeks: His Life & Times 1812-1867 not only offers a wonderful historical overview of some of the most significant factors that shaped the developing nation but also a poignant personal look at a man of deep convictions and courage. This is an excellent book for both reasons and should certainly interest any reader in pursuing West, the novel about the Jennings family that inspired the telling of Mr. Meeks' life story.