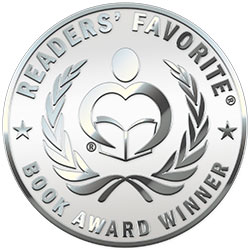 Reviewed by Viga Boland for Readers' Favorite
Murder at the Mansfield is a work of mystery fiction by CB Laurence. Enter the Mansfield Supper Club world of the 1940s and be serenaded by two stunning singers, Rose and Ruby. The mesmerizing glitz is all a facade behind which lurks greed, narcissism, and ultimately, murder… and a very bloody one at that. All the circumstantial evidence points to Rose. Beau and the team at Express Investigations have their work cut out for them in proving her innocence, a task increasingly compromised for Beau as a result of his blooming romance with Ruby and made even more difficult by a cocky D.A. When the team finally figures out the how, why and who actually killed Rose's husband, Rico, everyone - especially readers - are in for a surprise. What a clever plot!

Where has CB Laurence been hiding all these years? If Murder at the Mansfield is any indication, she has penned a winning collection and her writing is a most welcome addition to the historical mystery fiction genre. Reading this novel is like watching one of those old movies where your absorption with the whodunnit details is only enhanced by the magic of music and romance. And then there's the super colorful collection of characters, for example, Trix, who steals the show with her attitude and humor. Murder at the Mansfield is an easy, very quick read that keeps you enthralled and guessing throughout. If the subsequent four novels in this series are anything like this one, CB Laurence is going to garner a whole lot of fans, and deservedly so!