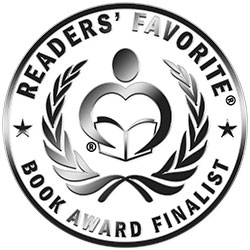 Reviewed by Mamta Madhavan for Readers' Favorite
Mysterious Depths - An African Adventure by Mimizz Efemena Agwarota is a story set against an African backdrop. Mamuke finds herself discovering other things while taking care of her pregnant sister. She encounters a world of adventure and suspense. Her time with her sister takes her on a path of self-discovery. The book speaks about the African culture that existed in a bygone era. The book also speaks abut love. The African backdrop gives the story an element of mystery which makes the story even more exciting to readers. We get to know a lot about African culture, traditions, and the customs that they believed in and followed.

An element of mystery runs throughout the story. Mamuke's meeting with Uwami is again another beautiful setting where the beauty of Africa is captured. The rich culture, traditions, and the religious rites followed by the African people are incorporated into the story, adding greater interest. Mamuke's journey is a thrilling adventure which takes you through the African tribes, culture, customs, and traditions and reveals a deeper insight into those. The author has woven the sub-plots into the main story masterfully. The other characters in the story are also powerfully portrayed to lend good support to the main characters and plot.

The author's writing is vivid and the descriptions are so detailed that you can actually see the scenes unfolding in front of your eyes. The story is fast paced and there is never a dull moment till you put the book down.