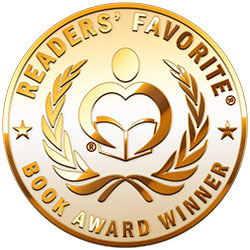 Reviewed by Viga Boland for Readers' Favorite
I will never cease to be amazed by writers like A.L. Sowards who can create incredible fiction from history as she has done in Of Sword and Shadow, a story set in 14th-century Greece. This fascinating tale of a beautiful slave who doesn't know her own name, nor her parentage, grabbed me from the first chapter and kept me reading page after page. The beautiful no-name slave girl is a skilled thief, owned, raised, and trained by her master, Thomas. He looks after her needs but when she steps out of line, his punishment is severe. She dreams of freedom but accepts her situation. Thomas calls her "mouse"; she is anything but. She scales high fences, picks pockets, wields a knife or sword skillfully, and when necessary is an accomplished actress. Such abilities make her indispensable to Thomas, and eventually to the other characters who populate this story, like the handsome Gillen and his associates involved in the overthrow of the ruthless Catalan rulers.

When the paths of our no-name slave girl and Gillen cross, he names her Eudocia and it's a given that they will fall in love. But when both are imprisoned and tortured, Eudocia sees only hate for her in Gillen's eyes when he tells their captors she means nothing to him. Why has he done this? Was she really that naive to believe he might love her? While the plot, woven around the military-style takeover of Thebes in 1379 is interesting from the historical point of view and obviously thoroughly researched by Sowards, the cast of characters gives this story its power. What a gifted writer A.L. Sowards is. Sowards keeps us enthralled, not just with the way fate has brought them together and torn them apart, but with her depiction of the customs, morals, and religious beliefs of the times. Quite frankly, I was saddened by how little life for women back then is unchanged today. Of Sword and Shadow is brilliantly written. Sowards presents authentic settings, captivating characters, excellent dialogue, and a high-action plot. Add this one to your reading list today.